Be Encouraged Today
Who is online?
In total there are 5 users online :: 0 Registered, 0 Hidden and 5 Guests :: 1 Bot

None

Most users ever online was 32 on Mon Aug 31, 2015 9:26 pm

Affiliates
Donate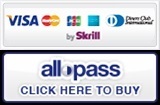 Disclaimer
This site is not endorsed by or affiliated with Electronic Arts, or its licensors. Trademarks are the property of their respective owners. Game content and materials copyright Electronic Arts Inc., and its licensors. All Rights Reserved.
Like Us On Facebook

Latest Releases
Coming Soon
Coming August 24, 2017
Simmer's Garden - Registration Agreement Terms
Forum Terms of service
The moderators of this forum will try hard to edit or remove reprehensible messages as soon as possible. However, it is impossible for them to review all the messages. You thus admit that all the messages posted on this forum express the sight and opinion of their respective authors and not those of the moderators or the Webmaster (except messages posted by them) and consequently, they cannot be held responsible of the discussions.
This forum uses cookies to store information on your computer. These cookies will not contain any personal information; they are only used to improve comfort while browsing. The address e-mail is only used in order to confirm the details of your registration as your password (and also to send you back your password if you forget it).
- Aggressive or slanderous messages, as well as personal insults and critics, the coarseness and vulgarities, and more generally any message contravening the French laws are prohibited.
- Messages who promote - or evoke - illegal practices are prohibited.
- If you post informations which come from another site
, look first if the site in question doesn't forbid it. Show the address of the site in question in order to respect the work of their administrators!
- Please post your messages only once. The repetitions are unpleasant and useless!
- Please make an effort on grammar and spelling. SMS-style language (ex: r u sk8ing?) is not advised!
Any message contravening the listing above will be edited or removed without additional notice or justification within deadlines which will depend on the availability of the moderators. Any abuse will involve the cancellation of the registration. Internet is neither an anonymous space, nor a space of no-right! We reserve ourselves the possibility of informing your access provider and/or the legal authorities of any malevolent behavior. An IP address of each poster is recorded in order to help us to make you respect these conditions.
By clicking on " I agree to these terms " below:
- You acknowledge to have fully read these current rules;
- You commit yourself to respect unreservedly these current rules;
- You grant the moderators of this forum the right to delete, move or edit any discussion subject at any moment.
Please read the rules below. All members are required to abide by the rules, or else you forfeit your right to an account on Cinda's SimStyle.
You must be 12 years of age or older to have an account with Cinda's SimStyle.
Please keep all posts clean; fighting, swearing, or any type of bullying will not be tolerated.
No spamming or trolling is allowed on the forum.
Do not

post personal information about yourself or link to personal accounts such as Facebook, Twitter, YouTube, etc. unless it is to your simming account only.
Actual photos of yourself or family members are not to be used as your avatar. If any actual photos are found to be used, you will be contacted, and if it isn't taken down, the staff will remove it. Avatar pictures must not contain nudity, swearing, violence, or anything that is deemed to be inappropriate or offensive to other members. We will remove such pictures without warning.
You are only allowed one picture in your siggy which must be no bigger than 400x150, no more than 5 lines of writing in your siggy, and you may have up to 3 links in your siggy. You may also have one video in you siggy. Links cannot be linked to any of your personal info. Siggy pics, text or links found to be larger or more than specified will be removed and we will contact you over it.
All pictures and videos posted in the forum must be posted in the appropriate section, or the staff will move them to the proper forum.
Teen pregnancy chat or anything related to it is not permitted on Cinda's SimStyle. If any posts made about this subject, we will immediately take them down and contact you about it.
Please be respectful and courteous to each other on the forum at all times. If any trouble arises at any time, or you find something offensive that needs to be reported, please contact the staff promptly so the issue can be dealt with right away.
Multiple accounts are not allowed on Cinda's SimStyle. Members are allowed one account per person, and if any multiple accounts are found they will be removed. If you suspect anyone to have more than one account please contact the staff.
Please post stories with pictures in the Sims 2, Sims 3, or Sims 4 Stories Forum. Any links to your Sims 2, Sims 3, and Sims 4 stories must be posted in the

General Discussions

section. Any posts found in the main story forum section with just links to a story will be moved to General Discussions.
All blogs are to be used to blog about your Sims 2, Sims 3, and Sims 4 games. Please do not post off-topic in your blogs: if you wish to go off-topic, please use the appropriate category within the forum that has been provided for you to chat off-topic. Please do not upload content to your blogs; upload all content to the appropriate forums.
Breakage of rules or being disruptive on the forum will result in a warning. After 3 warnings, your profile will be frozen and you will be banned for 1 week. Continuation of rule breaking after a 1-week ban will result in you being removed from the site permanently.
Members are welcome to post in the Prayer Requests Room but must abide by the Prayer Requests Room rules. Any member caught breaking these rules will result in a warning. After 1 warning, your profile will be frozen and you will be banned for 1 week. Continuation of rule breaking after a 1-week ban will result in you being removed from the site permanently.
No hotlinking allowed!

If any images are found to be hotlinked, they will be removed and you will be contacted over it. Pics must be no wider than 800 pixels and can be any reasonable length. If any pics are found to be wider than 800x, you will be contacted to resize them.
*The Staff reserves the right to remove any content from any part of the site without prior warning or consultation. Uploading Requirements
All images for your uploads must be no wider than 800 pixels, but can be any reasonable length. You may upload as many images as you like, as there is no limit in how many you can upload.